Introducing Jess Wheeler, our latest #humanofRIXO and the creative whizz behind the set at our LFW September 2019 presentation set design. Jess is a set designer and flower expert, helped to bring the RIXO vision to life for our latest presentation. Jess takes us to the field where our flowers were grown, and gives a glance into her preparations ahead of the day.
What's your favourite flower?
The Welsh poppy. It is so delicate, and they come in incredible oranges and yellows - my favourite colours. I love that they don't last once picked, they need to be left to be admired in their natural habitats. It is a shame though that I cant use them for the Rixo set for LFW I'm installing on Saturday 14th September! They're also a self seeding perennial, so they pop up anywhere, from the road side to poking through the cracks in walls.
We're so lucky to have such an incredible selection of wild flowers and wild edible plants in the UK.
Where do you feel most at home?
I'm obsessed with my little terrace in London at the moment. I planted lots of different dahlias in the spring, they've brought so much joy throughout the summer - the gift that keeps on giving! Dahlias are the best, they come back in a few days once they've been cut back - it means my flat is bursting with fresh, colourful homegrown blooms. My tomatoes and herbs are also thriving- it's amazing how fruitful a tiny space can be!
I have always moved around quite a bit, but I can make a place feel like home pretty quickly, as long as I'm surrounded by my 'bits'; my ceramics, fabrics, books, plants and drawings. I'm a bit of a hoarder, I can't throw anything away from jobs, my house is slowly turning into a prophouse!
What's your favourite part of your job?
No day is the same, I like having different projects running alongside each other. The variety of set design, floristry, illustration and ceramics keeps me on my toes; all loosely informing one another.
I love being able to work remotely from the countryside, but also coming back to the hustle and bustle of London. I'm working on a range of ceramics at the moment with an incredible mental health, social enterprise art studio called 'Designs in Mind' in Wales, it's very exciting. I'm so proud of the work we've created, the members are so talented and inspiring.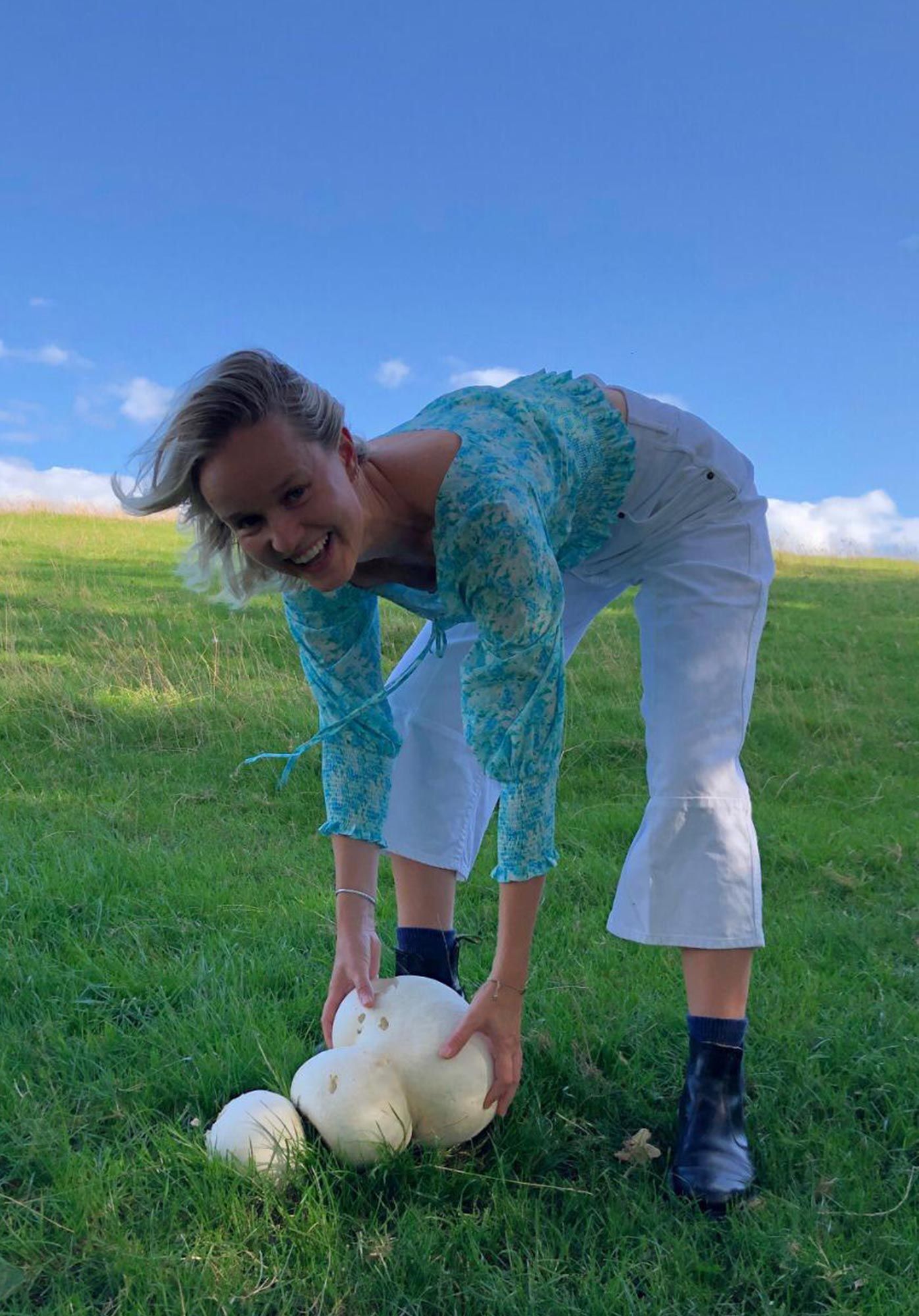 What book are you reading at the moment?
I'm reading 'Wilding' by Isabella Tree at the moment, its a beautiful and inspirational book about the rewilding of the farm at Knepp Castle in Sussex. I would highly recommend it to anyone wanting to understand how it should look to fairly share the planet and to those concerned with the future of our fragile natural world in these demanding times.
You have a busy day ahead - what piece of RIXO would you wear?
My Helena top with high waisted jeans (with good pockets for scissors!) and big boots.
FOLLOW:
Jess Wheeler
Instagram: @jesswheeler.design