How do you think the mothers role is mimicked in the relationship between sisters? We all take different roles from what mum has taught us/what we have inherited. One of us is the organiser, the emotional one, the sensible one, the tough one, the fun one.
What does your mum mean/stand for to you? We've been luckily enough to have such a loving and dedicated mum who has always put her kids first. It's taught us that family is key. My sisters and I joke that we can say what we like to each other, there are no barriers, but if someone else crossed that line we would not have any of it, us girls are a team and we will always protect each other.
What piece of advice would you give other women becoming a mum? I'm not a mum yet, but from watching my own mum and my older sister Reena (who is also an incredible mum!) I would say that you're still only human, yes you have more responsibility but we are all learning and we all make mistakes, no matter what age. Life is wild and unpredictable and as long as your hearts in the right place, show love and simply enjoy the ride.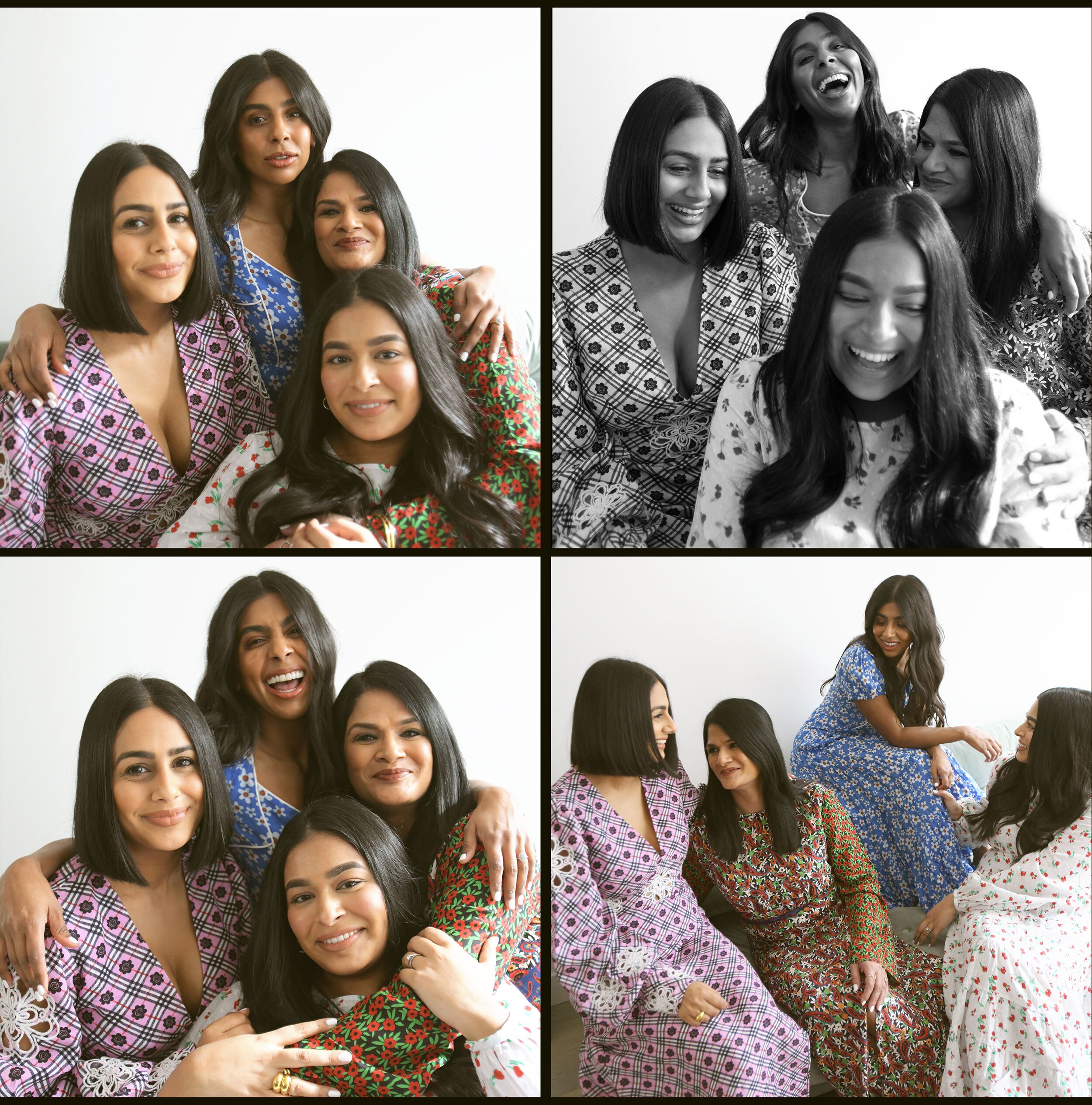 What was the biggest shock when your sister became a mother for the first time? When Reena had Eva it was a huge shock to my family dynamic. All of a sudden us girls (and our brother Aaron) were no longer the kids of the family, we then had this little girl who would look at us like we were the adults! It was also incredibly emotional and exciting, to start planning how you were going to teach this little human the things that our mum taught us.
Tell us one of your favourite memories to date that you have with your family? We laugh everytime we're together. We love a pub lunch in the countryside, a Friday night film and take away at mums, shopping till someone has to swap shoes with the one who was desperate to wear her new shoes. But I think we're most excited about the memories we're going to make together this year, around my wedding.