Sarah Ann practises on Harley Street and has started a not-for profit organisation known as the Be Well Collective. The Be Well Collective aims to bring nutritional and mental health education, alongside coaching to the fashion industry with the vision of positively influencing younger generations of today, through large industry events and online resources allowing experts and industry insiders to share their experiences.
How did you get into nutrition?
My interest in nutrition started to grow when I was living in New York aged 22 years. New York has always been steps ahead of London health wise, and the health culture was so different to what I had experienced back home – New Yorkers seemed much more health focused. I was also living in a model apartment where eating wasn't the main priority and saw so many friends suffer with mental health issues, due to a lack of good nutrition. Having seen the rise in the wellness culture before it hit the UK, and with a lack of expertise and guidance surrounding, I wanted to train to understand how good nutrition could support you. It was at this point I left NYC to study nutrition back in London.
What is the worst food myth you're determined to bust for those of us who are not so clued up on nutrition?
This is SO hard, there are too many to choose from! Charcoal was a big one this year.
Charcoal can cling to certain drugs and poisons in our stomach, charcoal cannot bind to alcohol's chemical structure and also cannot bind to metals, and therefore it will not remove toxins from our body. There has been no scientific evidence to prove that charcoal is in any way a health benefit.
What did you find to be the biggest challenge when modelling?
Loneliness.
What is you go-to meal when you're in a rush?
Salmon fillet with greens and a tahini dressing.
Where is your favourite place for a long lunch on the weekend?
I love BRAT in Shoreditch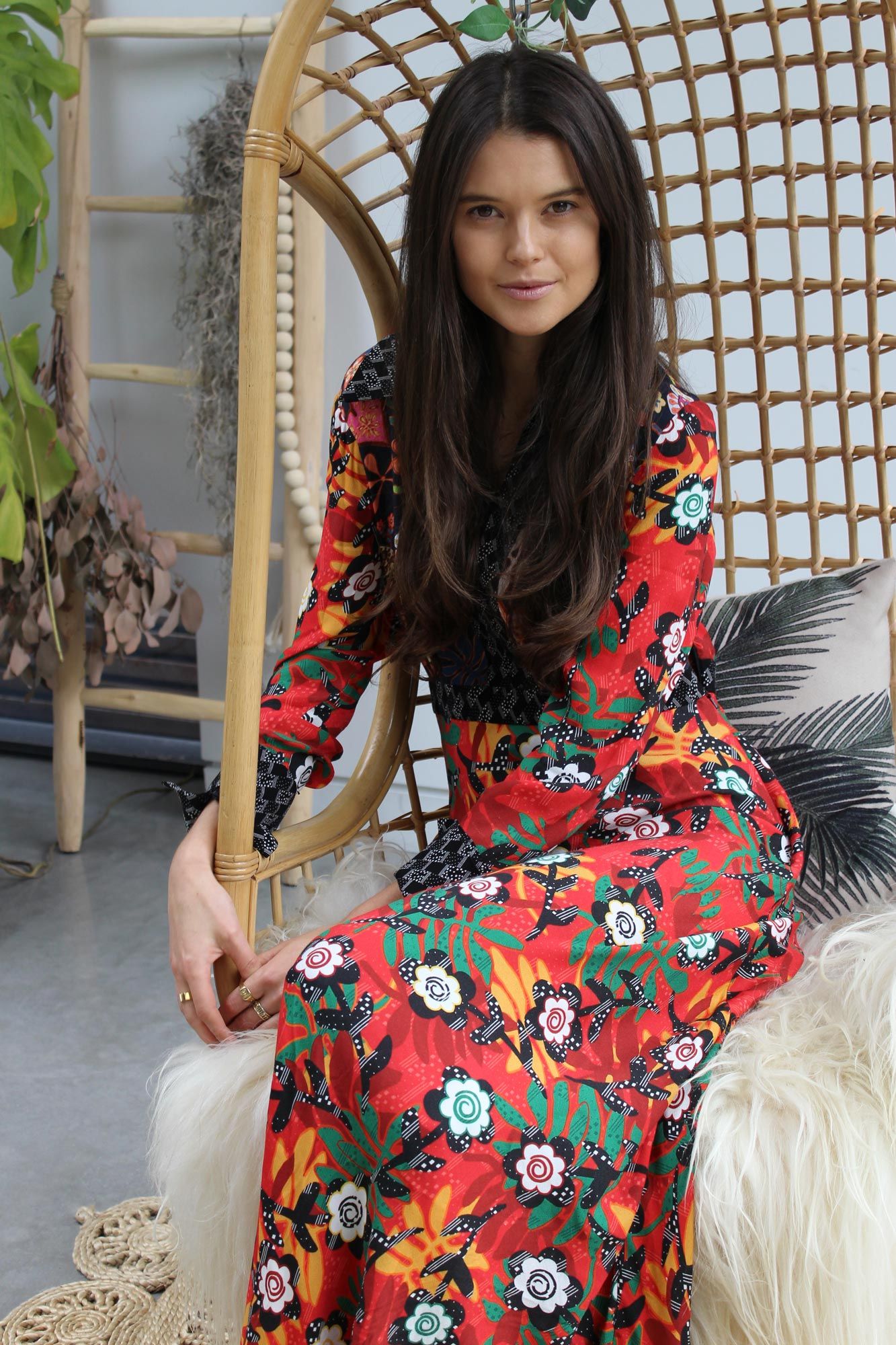 What has been your proudest moment in your career?
When I spoke at either European Parliament or gave my TEDx talk in Antwerp.
What podcast are you listening to/book are you reading at the moment?
I am listening to 'How I built this by Guy Raz' and find it totally fascinating!
You have a busy day ahead, what piece of RIXO do you wear?
I love the 70's. Probably some flared trousers, cowboy boots and your flared beautiful shirt I wore on the shoot.
FOLLOW:
Sarah Ann Macklin
Instagram: @sarahannmacklin
Tedx Talk: Are models, role models?
www.bewellcollective.co.uk