Serena Hood, former Executive Fashion Director at British Vogue, has now co-founded Collagerie  with Lucinda Chambers.  Serena began her career at Marc Jacobs in New York working in merchandising, where her love of colour and print really began.  From there she went on to work in the fashion market department at US Vogue, an experience that was completely invaluable to learning about a strong work ethic and all things fashion.  Returning to London in 2010 to be closer to her family, she now resides in Brook Green with her husband, two children and their much-loved Rhodesian Ridgeback.
Tell us a bit about Collagerie..
Collagerie is a new shopping website curating fashion, lifestyle and beauty, along with inspirational shoots, styling and advice.
What inspired you to start collagerie?
We both felt there was space for a beautiful and colourful website, that offers inspiration and information in one place.  It is the website both Lucinda and I want to shop from, and we hope many others will too.
What is one fashion trend you regret trying?
I recently came across a photo of me at 19 in a crop top, I wouldn't dream of putting one on now but they seemed like a very good idea at the time.
What do you see as the biggest challenge for the fashion industry to face in 2020?
There is a lot of focus on sustainability which is a very good thing. Our tagline at Collagerie is The One Thing Over Everything, encouraging our community to make conscious choices when it comes to shopping. As a consumer myself, I will buy pieces that I love with and I know will bring excitement every time I pull them out of my closet in the months and years ahead.
What is your definition of success?
I believe that comes down to setting goals and working very hard at reaching them, whatever the challenges might be to get there. I think what's important is to keep your humanity and your humour along the way too.
What is one piece of advice you would tell your younger self?
Wear sunscreen.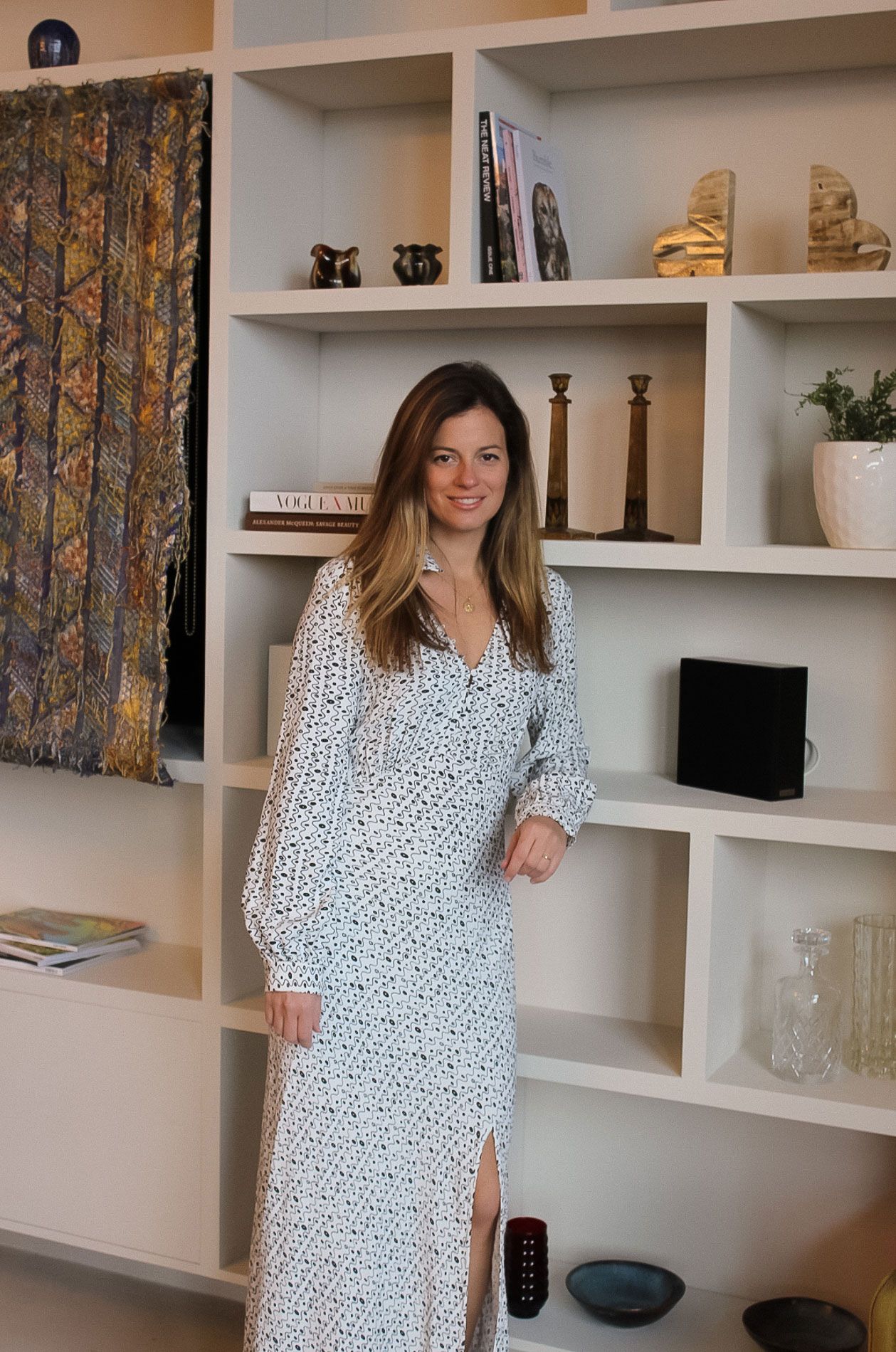 What book are you reading/podcast are you listening to at the moment?
I'm a big fan of Guy Raz's How I Built This. I've learnt so much great advice from his guest. Between the founders of well-known brands like Instagram, Rent the Runway and LuluLemon it's provided a great deal of insight into the early days of a start-up. It is encouraging to hear their various journeys and that every business has had its obstacles to overcome along the way.
You have a busy day ahead, what piece of RIXO do you wear?
I am getting lots of use out of my beautiful Maddison dress, the perfect day-to-night option.
How will you be styling RIXO for the winter ahead?
During the daytime I tend to live in my flat lace up leather boots, I invested in a pair from Prada a few years ago that I pull out every year and wear everywhere. They are so versatile and look great with everything from my floral dresses to my high waisted cropped jeans.
Lastly, what are you most looking forward to this winter?
Christmas up in the mountains with my family, hopefully there will be lots of snow!
FOLLOW:
Collagerie
collagerie.com
@collagerie