We are very close sisters born and raised in Paris. Our mother is from Portugal, and our father from Egypt. Salomé studies Art Direction at Penninghen, while Tamara just graduated Economics at La Sorbonne. We grew up in the fashion world of Paris as our mom was a fashion editor. We travel as much as we can to find inspiration. Our goal is to build a family concept in a few years using our different skills.
Have you always lived in Paris? If yes, where was your favourite place to go growing up?
We were both born and raised in Paris. We've been living there since then. Growing up, Disneyland Paris was our favourite place to go.
Where is your favourite place to grab lunch in Paris?
We are always excited to grab a bento at Toraya. A very esthetic and delicious Japanese restaurant close to rue St Honoré, well known for its pastries.
Favourite way to spend a summer's day in Paris?
Get on a bicycle and go to Île St Louis to get a melon and straciatella ice cream at Bertillon's. Then just find some shade along the Seine with friends.
Best place to escape the heat in Paris?
Paris isn't the best city when the temperatures are very high, so we go shopping somewhere with AC! Currently, the new Galeries Lafayette of the Champs Elysées is our favorite. We also love to go to the Musée d'Orsay or le Petit Palais at times like these.
Where is your favourite place to vacation?
We love California, especially Los Angeles. For the vibes, the vintage shopping, the food. But we definitely need to go to Lisbon regularly just to feel home... (we call Lisbon's surrounding the European California by the way, many things are very similar)
Favourite book?
Tamara: Rebecca by Daphné du Maurier
Salomé : The Catcher in the Rye, by Salinger
What is the best thing about getting to shoot with your sister?
It's a really a privilege to have someone with whom we can share this kind of moments. We give each other advises and try our best to make one another confident.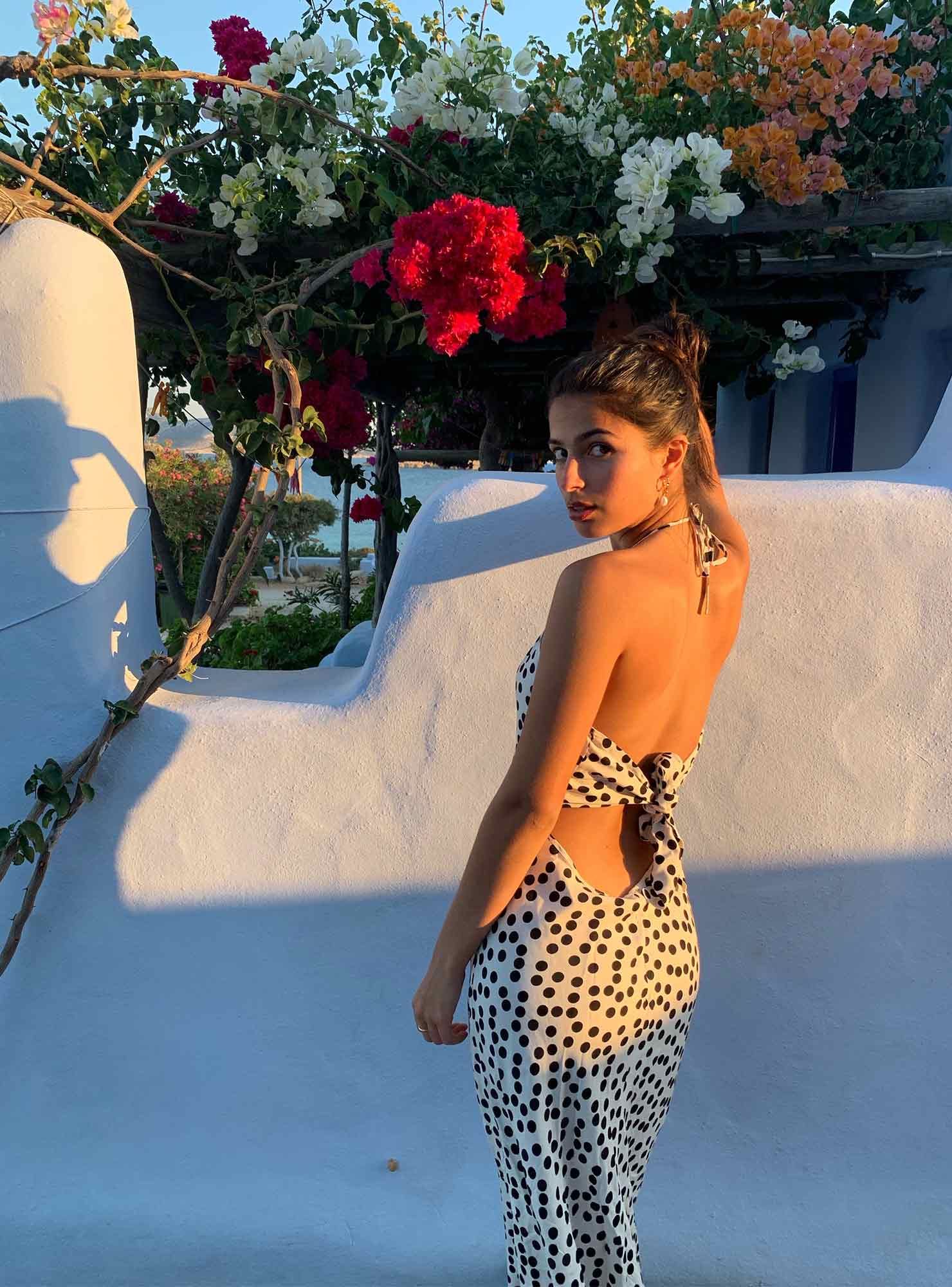 Do you have similar taste when it comes to style?
Yes. That can be a problem. We love the same brands. Fortunately we have very different personalities and looks so we mix it all in a different way.
You have a big day ahead, what piece of RIXO would you wear?
Holly dress with sneakers (converse probably)
Favourite piece of RIXO for the summer?
We have a total crush on the Celeste sun dress! Can't take it off.
FOLLOW:
The Mory Sisters
Tamara Mory @tamaramory
Salome Mory @salome.mory