Tell us a bit about yourself....
My name is Alaa Salama. I am 22 years old and I am originally from Egypt but I was born and raised in my beloved country Austria/ Vienna.
I have always had a big love and desire towards fashion. My mum has the biggest impact on my fashion taste. She is my biggest inspiration! That's why I decided to study the art of fashion and get my degree in it. Nowadays I am studying project management and IT, which can be a big addition to my fashion and design journey. 
While working part time I also try to work as much as possible on my Instagram account. It gives me so much joy to be able to express myself in every way I want and share it with all my followers. Fashion has really no limit whatsoever!
What does style mean to you? 
I catch myself thinking about this question a lot during the day to be honest. The first thing that comes to my mind is the limitless and timeless of fashion. You can see how the style from the 1960s is still to this day so classy and fashionable! And that's what I love about fashion. It's timeless and diverse. Their is no discrimination or a specific rule that people have to follow. 
That's when I started to express myself through different types of styles. I didn't want to force myself to stay in one specific fashion style, instead of that I let my daily mood and feelings take over my outfit of the day. Sometimes I just want to wear a comfy set of joggers. Other times I am in a big need to wear a long beautiful wavy dress and feel like a Disney princess. It really depends on my daily mood! And that's the beauty of style and fashion in my eyes!
What piece of RIXO do you love or have your eye on and why? 
Currently I'm in love with the "Leila Dogtooth jacket" & the "Mariah Dogtooth skirt". Why I chose this outfit is very simple. I love bright colors. Especially now in these cold winter days. I would love to combine this outfit with a black turtleneck, black tights and with over knee boots. Plus gold earrings and a black turban. Super chic and very suitable for an everyday look. I love it!
Are there any charities that you support?
The only charity that I support is Unicef. I completely love and respect the things they do and the work they put in their charity. The amount of work they do around the world is unbelievably beautiful and kind!
Best piece of advice?
My all time go to advice would be "Don't let the internet rush you. No one is posting their failures."
Favourite coffee shop?
For sure Starbucks!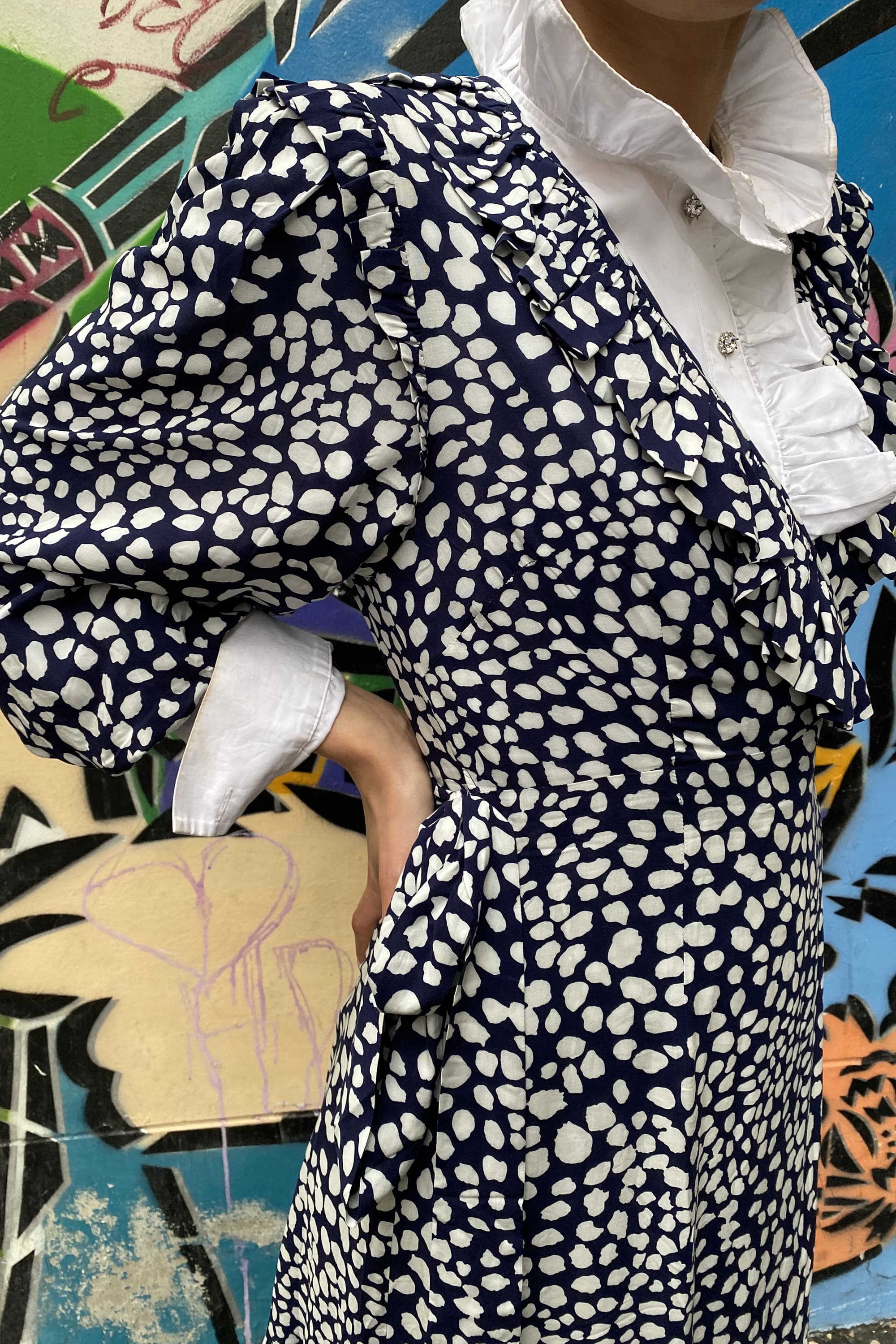 Beauty Product that you can't live without?
The Ordinary Hyaluronic Acid- this product is a must!
Favourite book or podcast?
My favourite podcast is: On Purpose - Jay Shetty.