Julia Rebaudo @stylonylon–
Best piece of advice? Keep it in the day & don't overthink things – always need to remind myself of this!
Favourite coffee shop? Blixen by Spitalfields in London – they do the perfect oat latte!
Favourite book or podcast? I am currently obsessed with the new Mika Simmon's podcast, The Happy Vagina – So many brilliant guests & chat…!
Beauty product you can't live without? Pai's Rosehip Oil and Dr Hauschka's Complexion Day Cream which is tinted moisturiser I use every single day!
Tell us a bit about yourself..
Half Scottish/half Italian, I'm a London-based freelance writer (as a journalist I wrote for publications like Elle, Time Out & Mixmag) obsessed with photography! My blog focuses on lifestyle, travel & photograpy tips. Happiest when writing or with camera in hand!
What does style mean to you?
Feeling absolutely myself while still looking good! Being relaxed and feeling confident with it.
×
×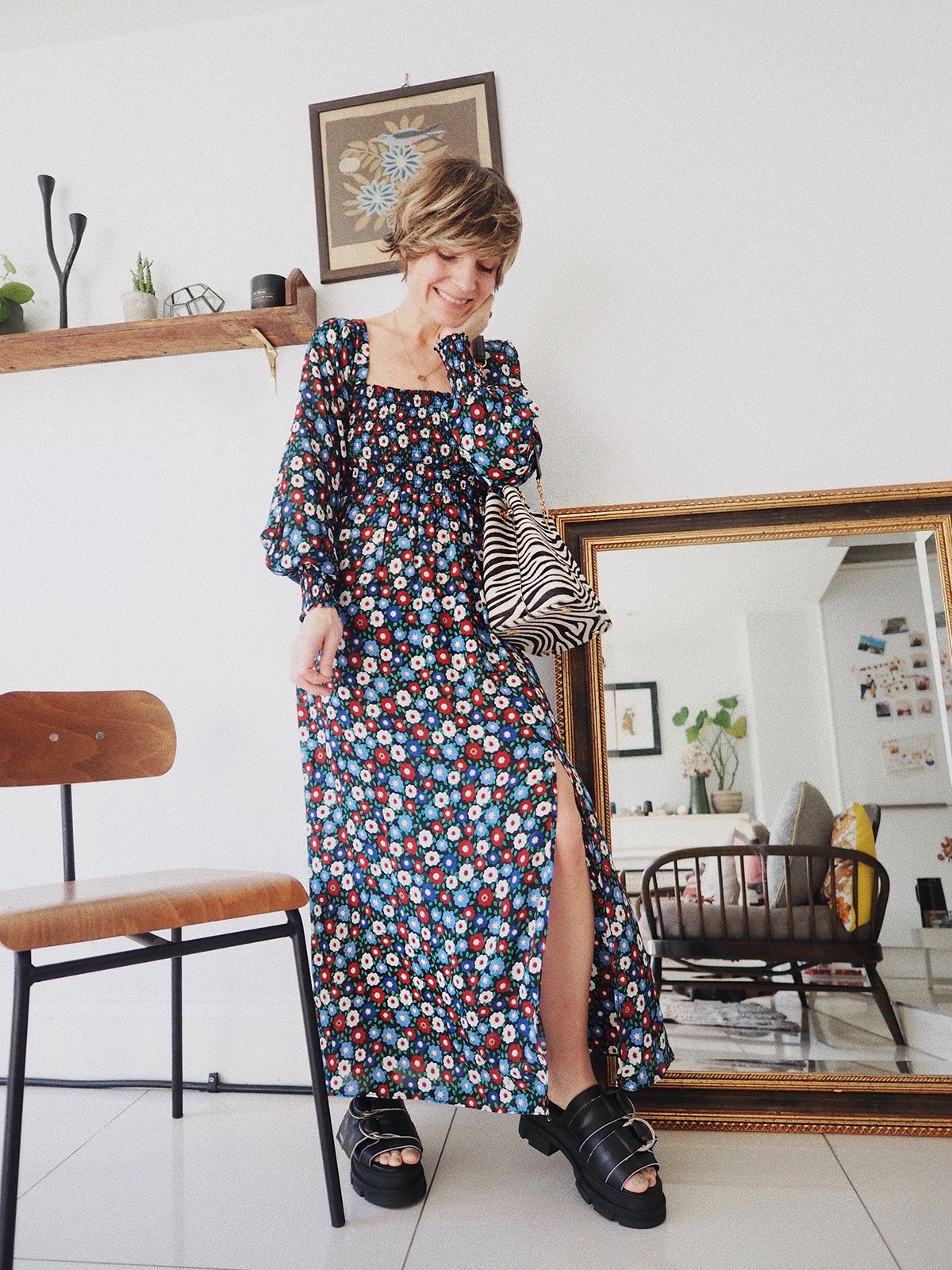 Are there any causes or charities that you support?
WWF, PETA and the National Deaf Children's Society are all really important charities doing great work that I support every month.
What piece of RIXO do you love or have your eye on and why?
I tried my first Rixo dress last December and loved the fit – I find dresses quite hard to get right sometimes as I am quite petite and they often swamp me but this one was perfect! I then got the Tyra sequinned dress for a Christmas party and again I was absolutely thrilled with the fit and got so many compliments!