Laura Tønder @couturekulten
Tell us a bit about yourself....
I'm Laura, an only child from Copenhagen, Denmark. I love colours, cats and clothes. My favorite candy is chocolate covered liquorice. I work as a designer for Zara and therefore live in Spain and I am a really horrible singer.
What does style mean to you? 
Fun! I love to play around with clothes, I have been playing with clothes and outfits for as long as I can remember, playing dress-up was my favorite thing as a child and I guess I just never stopped
What piece of RIXO do you love or have your eye on and why? 
I loooove the Lolita dress in the new flower print!
 Are there any causes or charities that you support?
I have cut down my weekly intake of meat and fish, to only have it when I go to restaurants, which these days is never! I do it mostly for the environment but also because I simply feel better living like this. And then I did a pledge to reuse, resell and buy more vintage and sustainable brands, and this I am really living up to!
Best piece of advice?
Stop trying, relax. I have spent way too long trying to be so many things, and only when I stopped I realized I aimed for something I actually didn't even want.
Favourite coffee shop?
Atalier September or Coffee Collective in Copenhagen, I miss those places.
×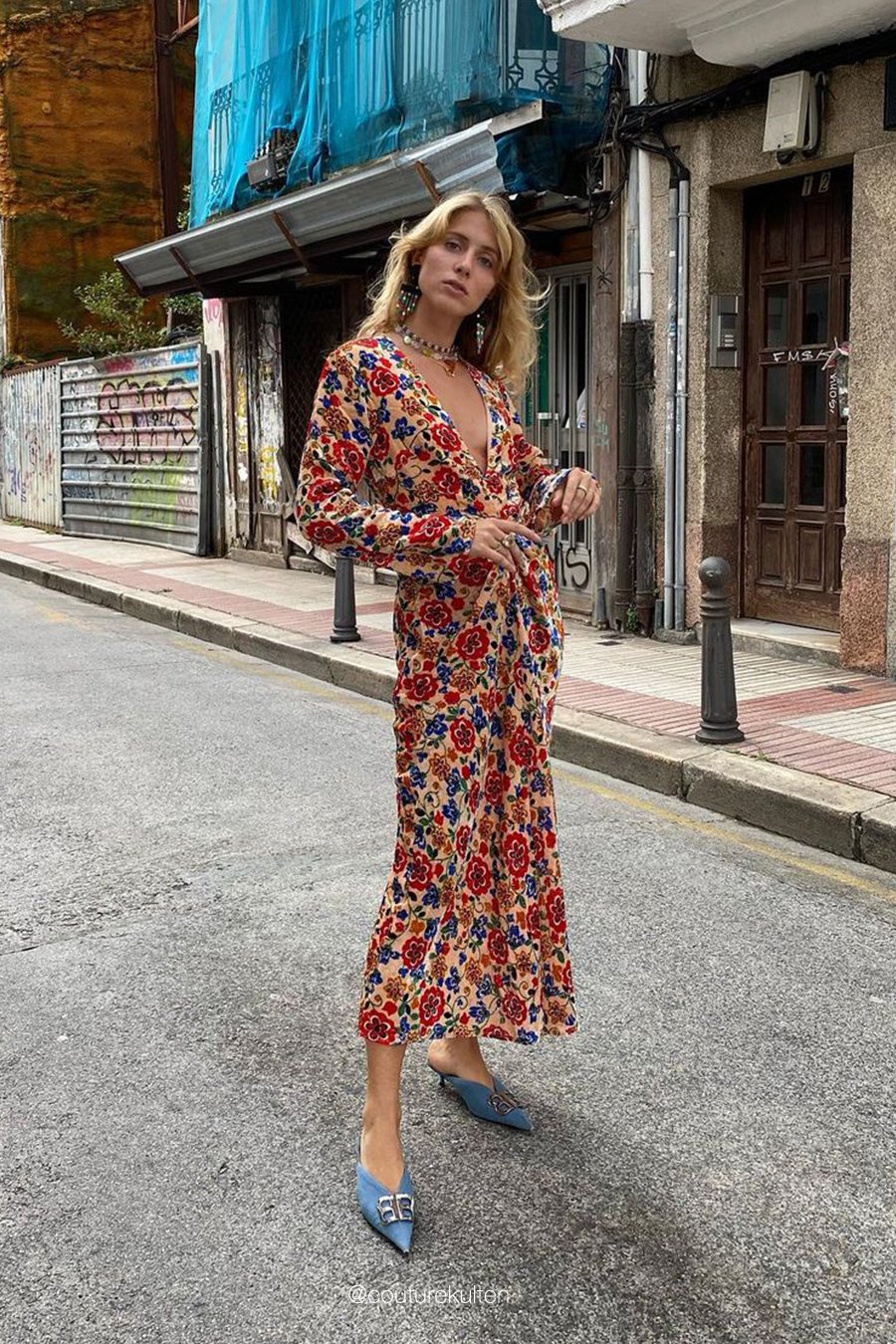 Beauty product you can't live without?
Burts bee's honey lip balm, my lips are always dry
Favourite book or podcast?
The Invention of Ana by Mikkel Rosengaard