Lisa Seskin @lisamandy–
Best piece of advice? 
Fake it till you make it!
Favourite coffee shop?
 A bit controversial for an Australian but I actually don't drink coffee!! My favourite local café is Alimentari in Paddington which is right around the corner from my shop!
Favourite book or podcast?
I recently read Shoe Dog by Phil Knight and found it super inspiring.
Beauty product you can't live without? 
Beauty is the one thing that I'm such a rookie at! That's why I can't live without bronzer because I just bronze my whole face and I feel instantly fabulous!!
Tell us a bit about yourself..
I am Lisa Seskin and I was born and raised in Sydney, Australia. I've grown up in the fashion industry and worked in Buying and Marketing for 10 years. In January 2019 I launched my own business, LMS, a women's footwear brand that specialises in fashion forward, statement shoes. Owning my own business and creating something that can be worn by women all around the world has been a dream of mine since I was young. As all Australians do, I love to travel and hop around, I lived in London for a short period of time a few years ago and I spend a lot of time in LA and New York for my business.
What does style mean to you?
While it may be cliché, I live by the statement that you can't buy style. Stepping out of a large corporation and becoming a small business owner has made me realise that I don't need to keep buying new clothes to be stylish. I can recycle, reuse and put things together well and I'll still be stylish like I've always been. I also strongly believe that confidence is your best accessory. If you can walk into any room owning your look you've already sold half the crowd.
×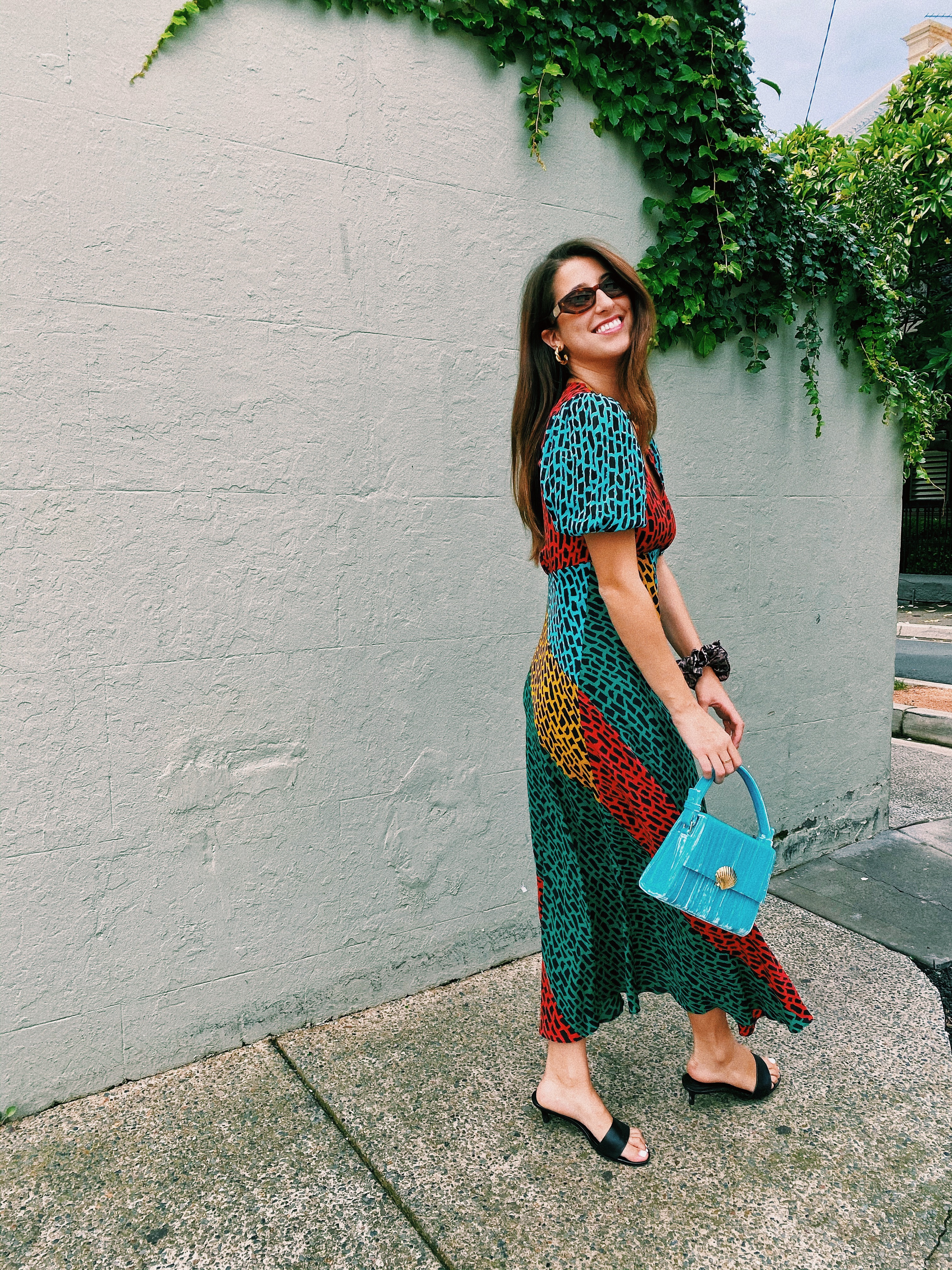 Are there any causes or charities that you support?
I strongly care for the welfare of animals, and is something I have always liked to support.
What piece of RIXO do you love or have your eye on and why?
I am obsessed with the prints (like my Rose Ombre Paisley dress!) and particularly love the mixed print pieces. I loved what Rixo did for LFW and how they continue to empower woman everywhere by using everyday woman to represent the brand.
×