Michelle Driscoll @michellemdriscoll
Tell us a bit about yourself....
I  live in London with my cat Daphne (which I'm sure you have all seen featured on the gram by now!). I've worked within fashion for the last 5 years and went full time as a Content Creator this year which has been both exciting and slightly overwhelming. This year I've spent most of my time finding lots of vintage pieces for my home and it has definitely become a bit of a hobby (what else is there to do rn) and if I'm not scouring the web for home bits I'm usually delving into a new book or Netflix series (again, what else is there to do!?).
What does style mean to you? 
For me style is a way of getting creative and expressing my personality. Clothes can really reflect how you feel and wearing something you love is a great way to lift your mood and feel good in yourself.
What piece of RIXO do you love or have your eye on and why? 
I absolutely love the KRISTEN - GINGHAM NAVY Midaxi Tiered Dress. I love that it is so summery but would also work well with a pair of chunky boots and a jumper thrown over it.
Best piece of advice?
"Not everything happens for a reason. Sometimes life just sucks." I realise this is a bit of a bleak one and not really advice! But I personally hate the saying everything happens for a reason. I think sometimes not great things happen in life and you can be dealt a bad hand but it's how you deal with it that can help you grow.
Favourite coffee shop?
I absolutely love TRADE in De Beauvoir. They do amazing breakfasts (recommend the pancakes) and also do great take-away pastries and sandwiches.
×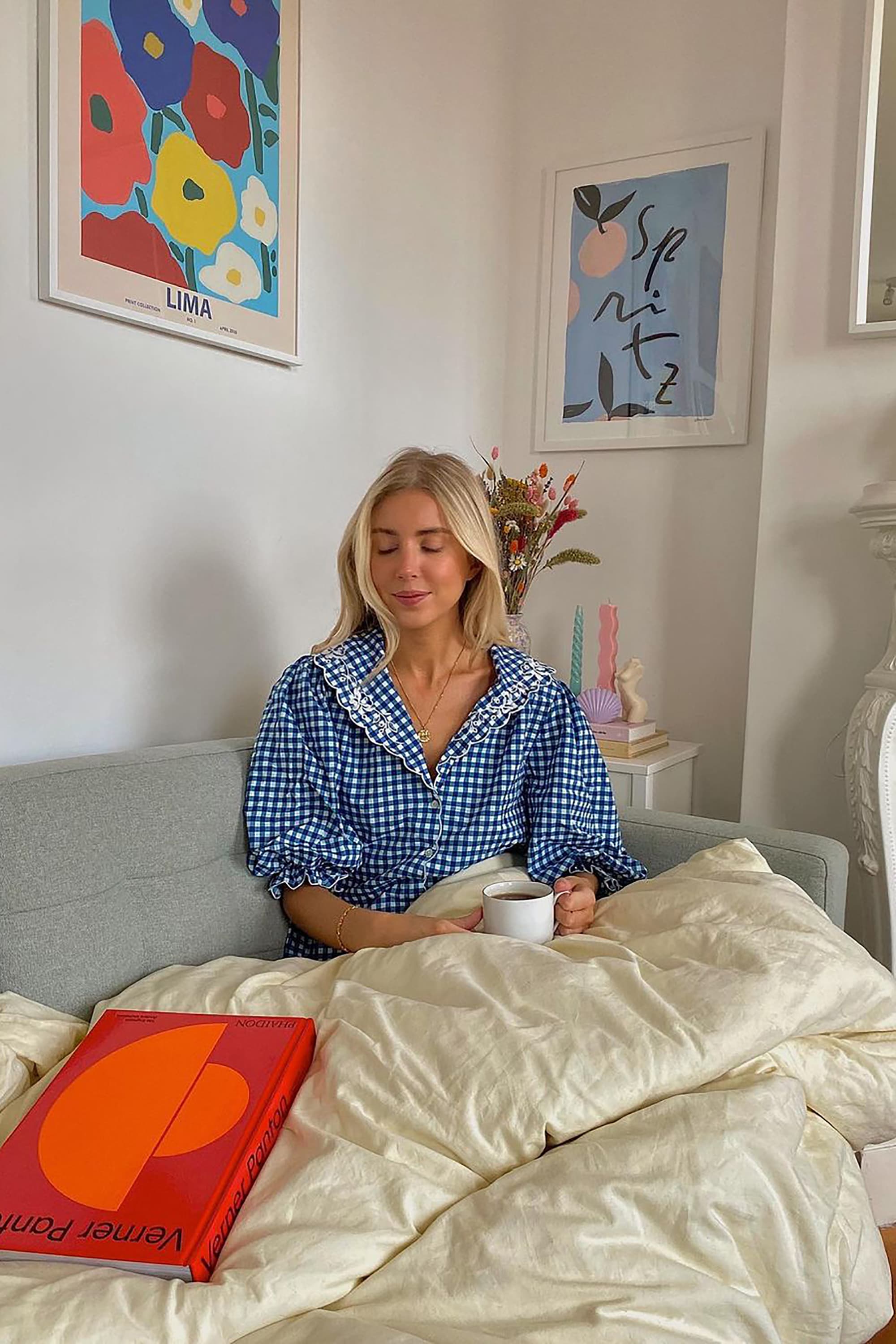 Beauty product you can't live without?
I never leave the house without my Rouje Lip Palette & skincare wise I've been using the Drunk Elephant moisturiser for the last few months and couldn't do without it now!
Favourite book or podcast?
A Thousand Splendid Suns is one of my favourite books as my mother gave it to me to read years ago and it was one of the first books I read that really gripped me.
×