Sarah Macken @ohegartysarah
Tell us a bit about yourself....
I'm a writer and journalist living in Dublin. I started out in magazines - I am the former editor of Irish Tatler - and now I freelance from my house by the sea where I live with my husband and my cat Daisy.
What does style mean to you? 
Knowing yourself and being yourself, in equal measures!
What piece of RIXO do you love or have your eye on and why? 
I live for the Cecily Cashmere jumper in leopard print, I stalk the Lauren midi-dress on the regular and I think about the Dora embroidered cardigan an unhealthy amount of times a day!
Are there any causes or charities that you support?
The collective Movement of Asylum Seekers in Ireland (MASI) demands freedom, justice and integrity for asylum seekers and campaigns to end Direct Provision in Ireland. Also, the DSPCA and Cats Aid Ireland - see above point regarding my furry roommate.
Best piece of advice?
"Move different if you want different - old keys will never open new doors" is a quote I heard recently that feels very relevant to right now.
Favourite coffee shop?
I love my local, Little Frieda's. (Instagram @littlefriedas)
Beauty product you can't live without?
It's a toss up between Chanel Les Beiges Healthy Sheer Colour Blush Stick - I pat it onto the apples of my cheeks and across the bridge of my nose for a sun-kissed glow - and Hot Lips 2 lipstick in Angel Alessandra by Charlotte Tilbury. The shade is your lip colour, but better.
×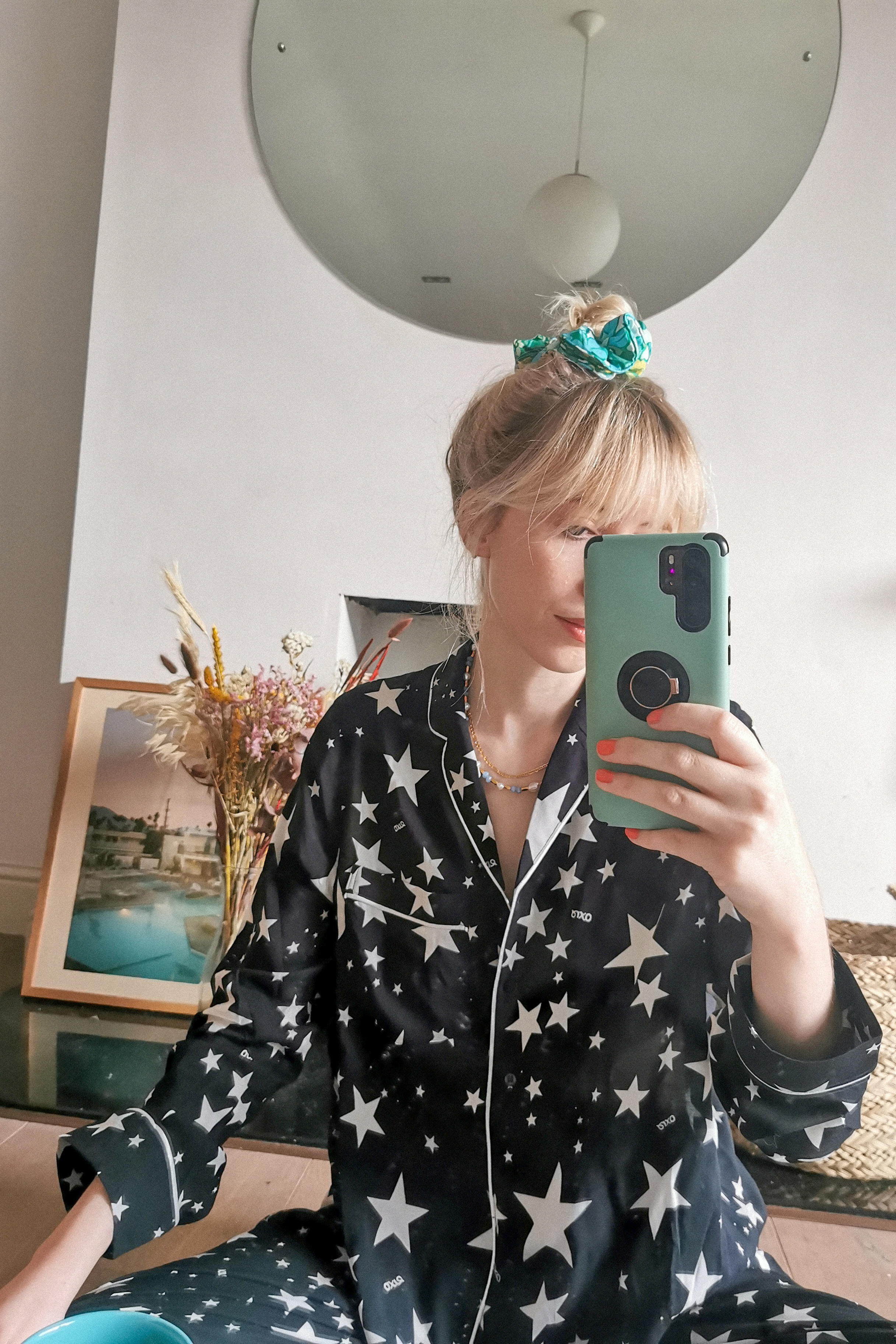 Favourite book or podcast?
When it comes to books it's very hard to choose just one! But Bonjour Tristesse by Francois Sagan and To Kill a Mockingbird by Harper Lee are firm favourites. More recently, I loved The Lightness by Emily Temple, I Feel Bad About My Neck by Nora Ephron and Bright Burning Things - a gripping read by buzzed about Irish author Lisa Harding.
I am never not listening to a podcast, and my guilty pleasure is a good true crime deep-dive. My Favourite Murder is my go-to, and I also really enjoyed Guru: The Dark Side of Enlightenment.
The nerd in me doesn't miss an episode of Something Rhymes with Purple. I always take note of Susie Dent's three words of the week. My new favourite word is "loquacious" which is essentially a fancy way of saying talkative!