Sophia Li @sophfei–
Best piece of advice? 
All emotions in life are boiled down to fear and love. Or love and the lack of love.
Favourite coffee shop?
I don't drink coffee! Tea Drunk in the East Village is a tea oasis though.
Favourite book or podcast? 
Books: 21 Lessons for the 21st Century, A New Earth, Artist's Way
Podcast: 
Oprah's Supersoul Conversations, TED Radio Hour, Expanded with Lacy Phillips
Beauty product you can't live without? 
Contact solution… lol truly and micellar water (Bioderma or Natura)
Tell us a bit about yourself
My name is Sophia Li, friends call me Soph and my family calls me Fei (Chinese nickname). I am a New York based multimedia journalist and film director. My mission is to humanize a story, product, or character through immersive storytelling and conscious content. I am the former Entertainment Media Editor at American Vogue.com. Grew up Chinese-American between four US states and two countries so still find comfort in being on the road.
What does style mean to you?
Communication without verbal words
×
×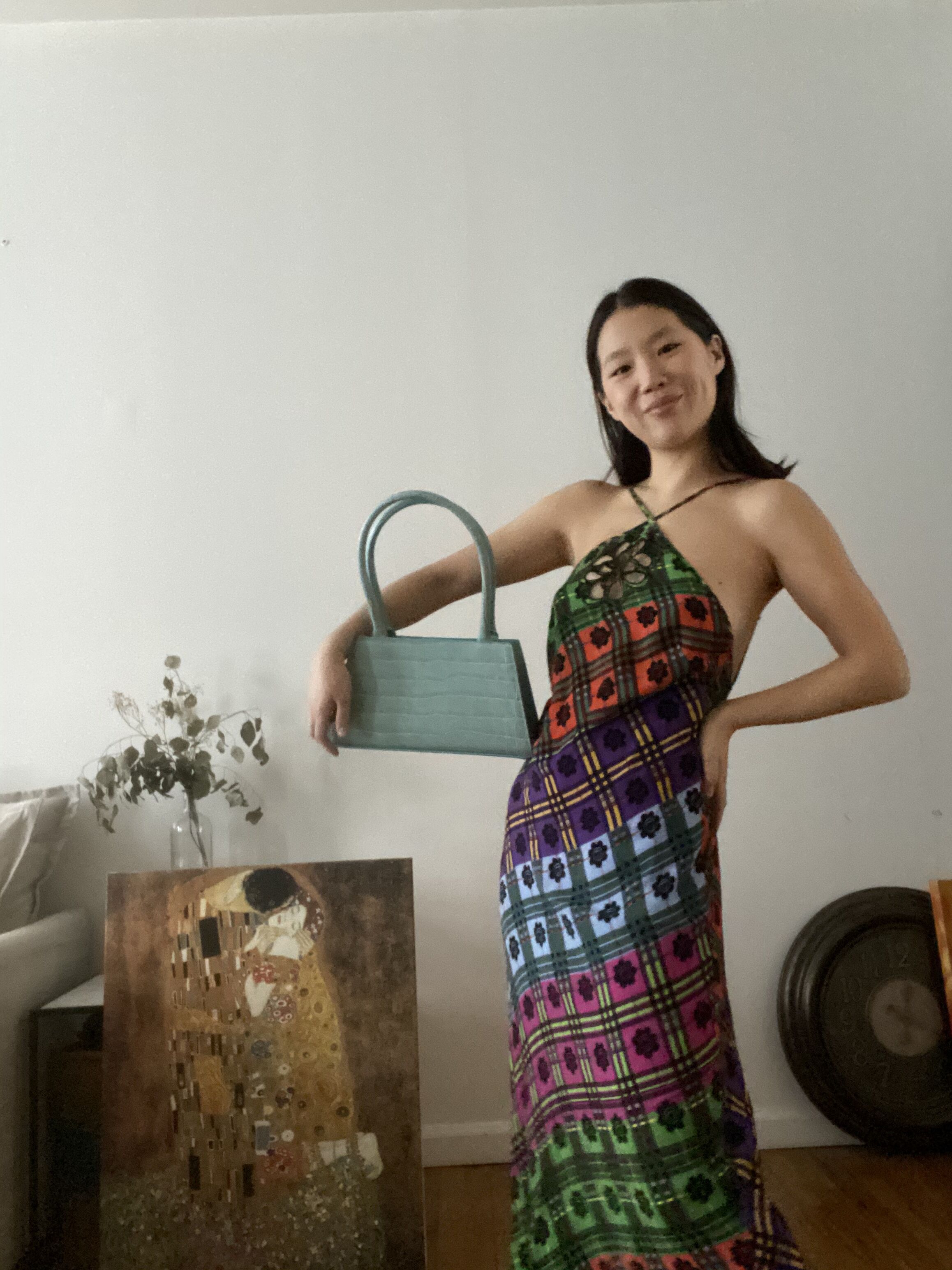 Are there any causes or charities that you support?
The cause that I'm most adamant about is the survival and perseverance of Mother Nature. There are so many ways I've integrated this cause into my everyday life: from offsetting travel to breaking up with plastic to committing to a month+ of no consumerism, just the necessities.
What piece of RIXO do you love or have your eye on and why?
I adore my Melanie dress as the print and the colours itself encourages everyone that wears this piece to be louder, bolder, and make their presence known in a room. This dress encourages you to take up space and be unapologetic about it!
×