Sophie Edwards @sophieedwards_tcmp–
Best piece of advice? 
My mum has always said that people walk into your life for a reason, a season or a lifetime. And she is 100% right.
Favourite coffee shop? 
Clerkenwell Grind. I love the decor!
Favourite book or podcast? 
Girl Boss – Sophia Amoruso. It's one of the most inspiring books I've ever read.
Beauty product you can't live without?
My C.Y.O brow gel
Tell us a bit about yourself..
Hi I'm Sophie! I'm an Assistant Food Stylist, Content Creator & Blogger. I strive to make all women, particularly those of a similar shape and size to me feel confident and happy in their own skin. I absolutely love a floral midi dress and I'm partial to a really good sandwich!
What does style mean to you?
Style comes from an individual. It's unique. When someone feels confident and comfortable in what they're wearing, that's when style shines through.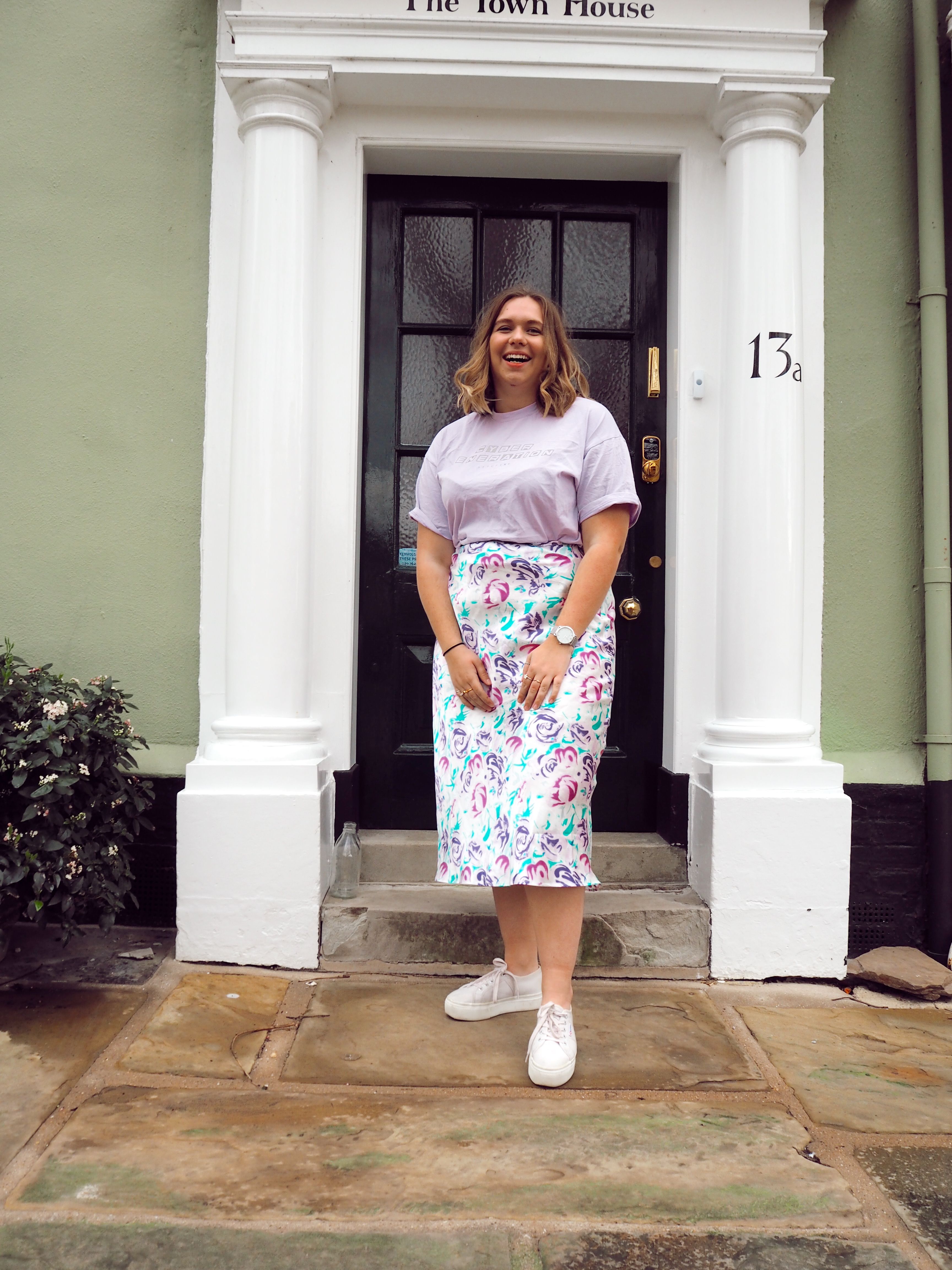 Are there any causes or charities that you support?
Yes, lots! I'm running the London Marathon this year for the MS Society – a charity incredibly close to my heart after having family and extended family members suffer with the disease. But I'm also a massive fan of the work that Mind do. I think they're incredible.
What piece of RIXO do you love or have your eye on and why?
I have the Gio Micro Tulip Mixed Pattern dress. It's fabulous! I love the patterns and the cuts of the pieces